Fluid Warp Generator
A site specific installation for Ladette Space, an artist run space in an estate in Peckham, 2014.

It's a constant hum in my ear and in your ear. As we go about the day: the dig, the work, the thought, the coffee, the beans, the compost bin, and it's sweet earthy sweat.

"Decomposing", the voice says.

"Breaking down to feed".

And all the while, outside and underneath, they were growing and out of their own flesh they attempted to make more of themselves. They dried and wrinkled, but they shoot up.

"I have not eaten in days".

Who cares? The sky was falling and all the while the hum. It carried on and echoed.




Video documentation of Fluid Warp Generator, an improvised soundscape in collaboration with David Ashley Pearson.
Including a fragmented reading of Clarice Lispector's Stream of Life.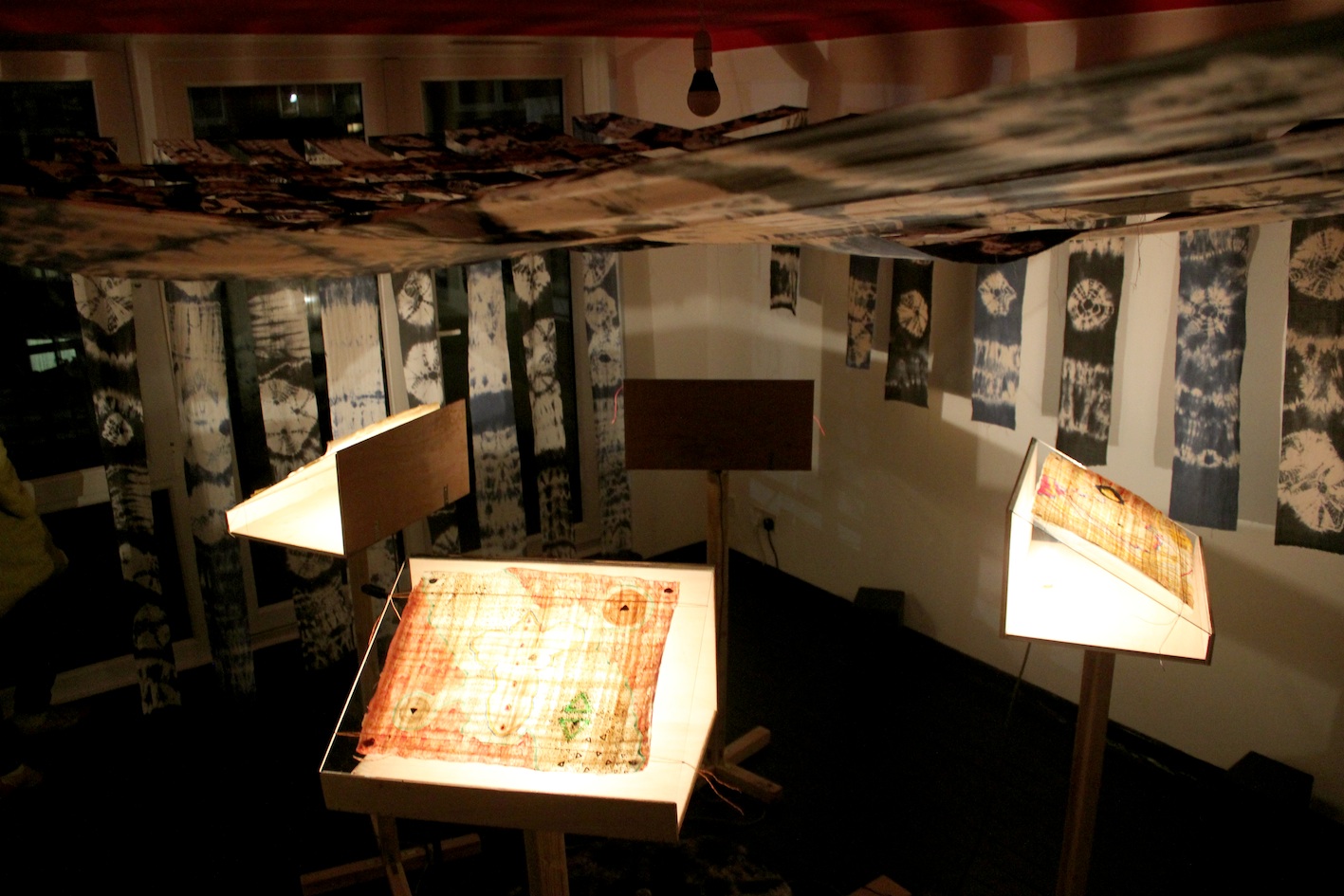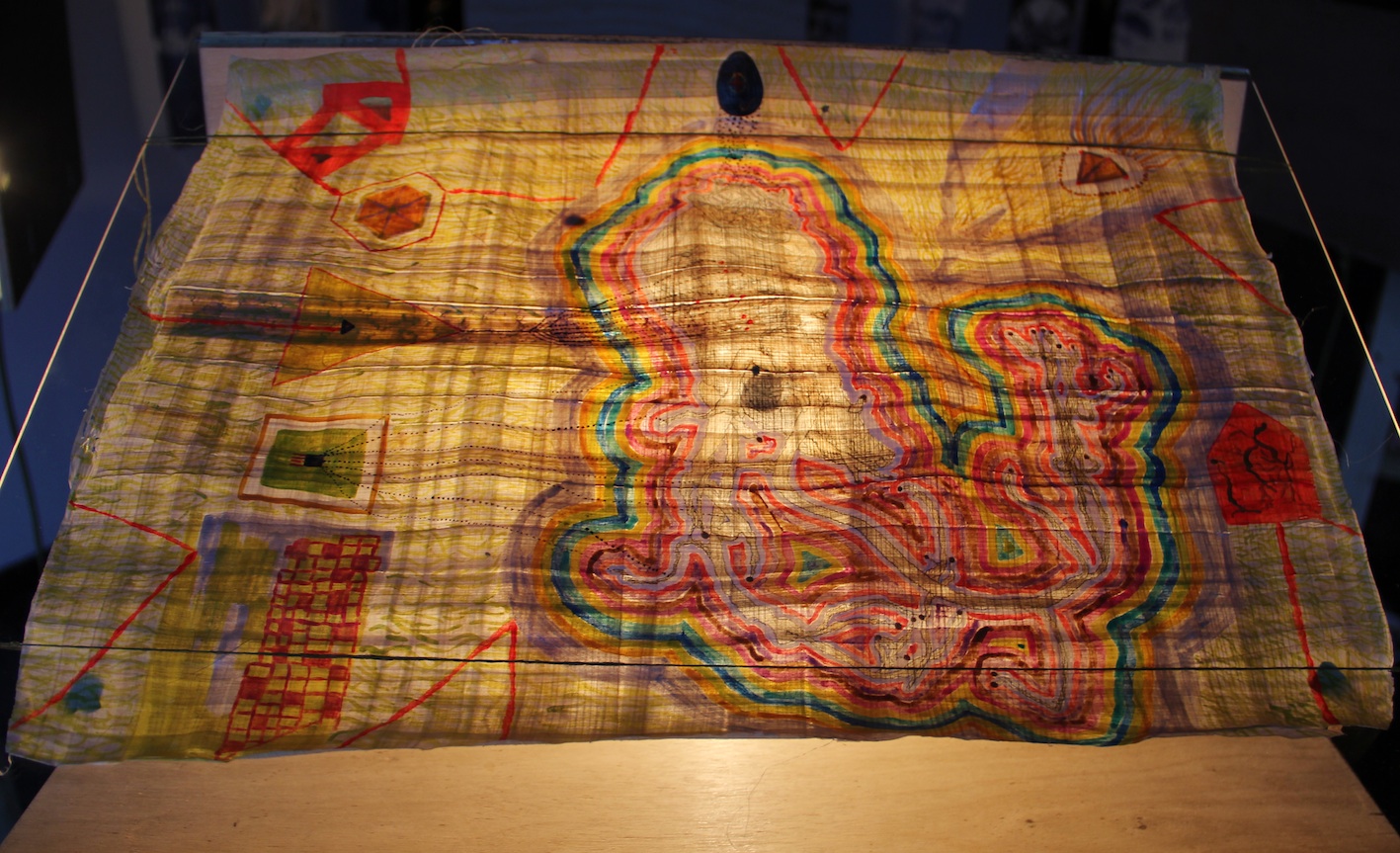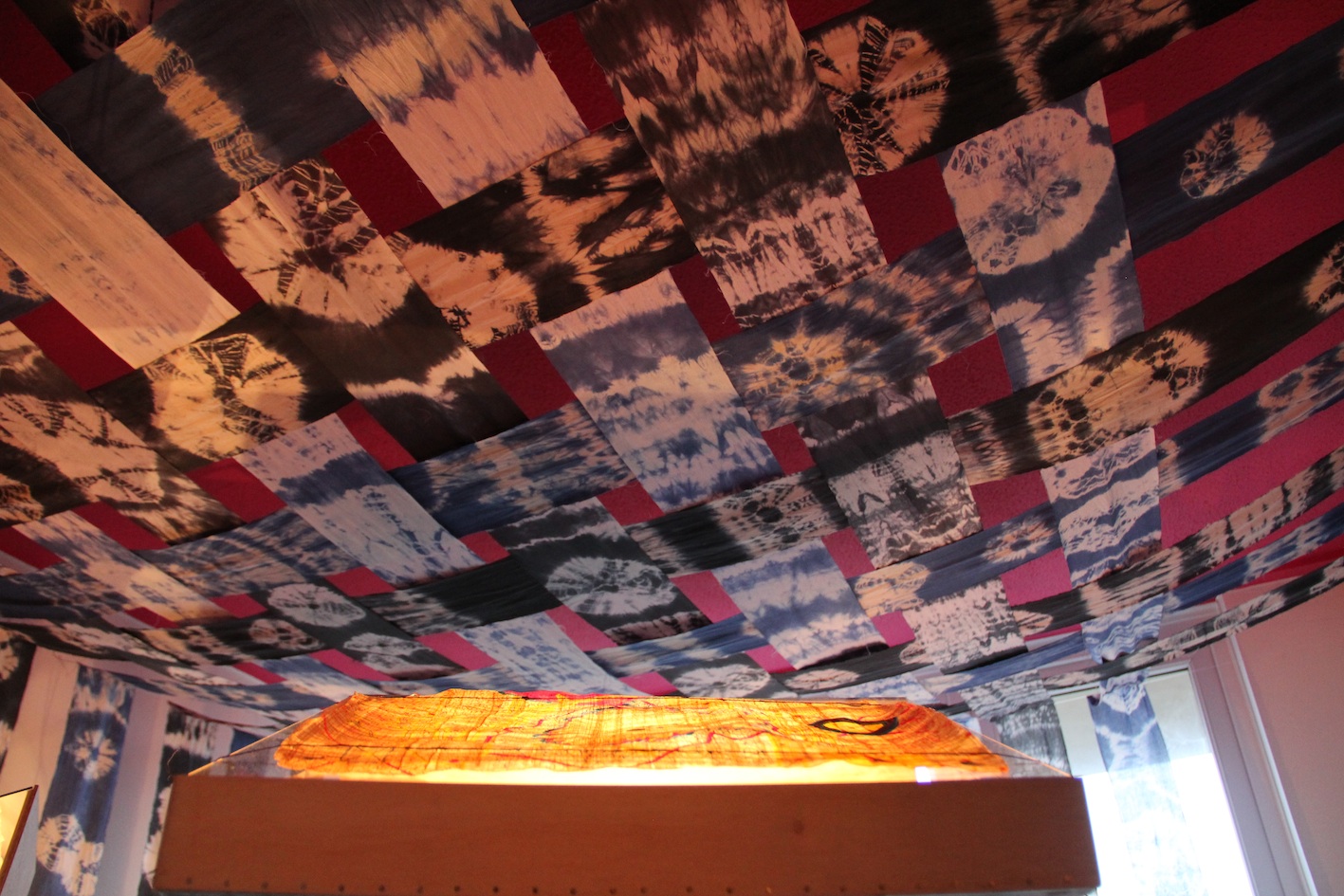 Lecterns
Mixed media, dimensions variable

Weave (tent)
Tie dyed cotton

Orbit Seat
Mixed media, dimensions variable
---